TVs
2022 AVEL TVs model range includes 3 series:
1. Smart Kitchen TVs
We designed a special Kitchen TV type – Cabinet Door TV that can be easily integrated in a Kitchen cabinet. The TV can be hinged by Blum and Kessebohmer lift systems available from local distributors worldwide.

We make our 23.8-inch screen Cabinet Door TVs in two size – standard 455x600mm and compact 382х600mm. We also have the AVS325KS model with a 32-inch screen (756x514mm).

Starting from 2020 all AVEL Kitchen TVs are Smart TVs (powered by Google TV system). They also have a built-in tuner and can work all over the world.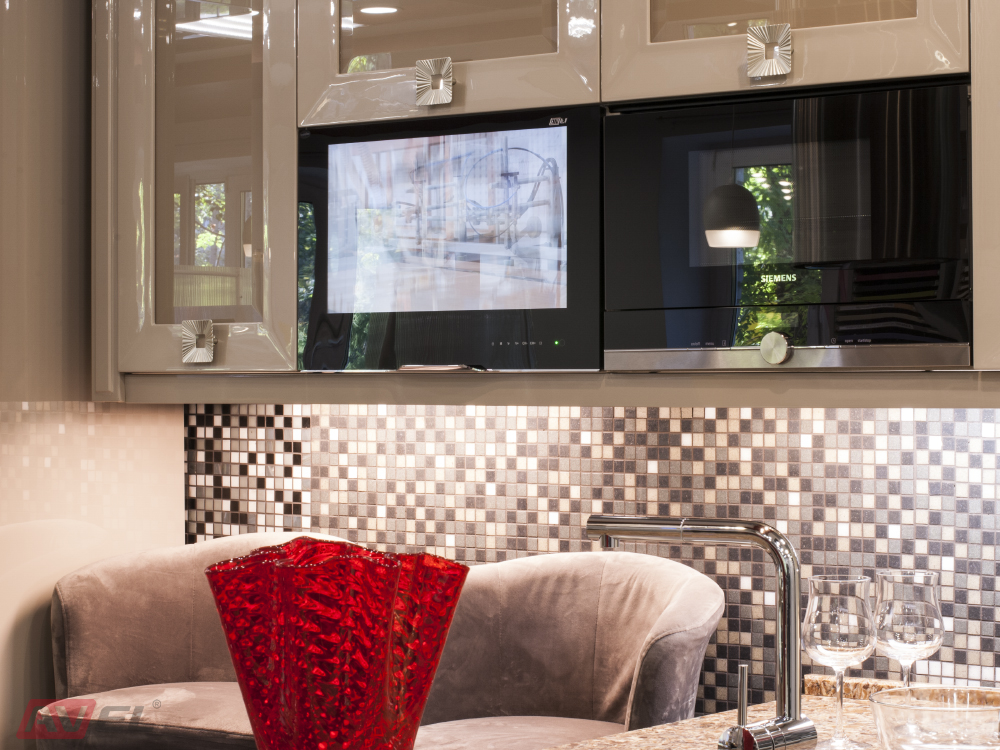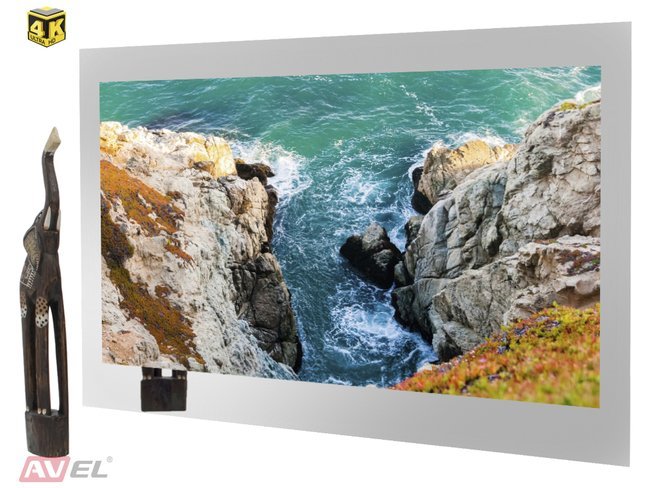 2. In-Wall TVs
We produce our water-resistant TVs since 2012 and sell it worldwide.

This seria is suppled with back box and installed into opening in the wall first. After that the TV is inserted into the black box and sealed. Finally you get a very nice installation and TV front looks just like a slim glass.

The series includes 3 TV types: Mirror TV screen finish and White or Black Frame screen finish

Choose your size
This series includes the following screen size: 23.8", 32", 43", 55", 65" and 75".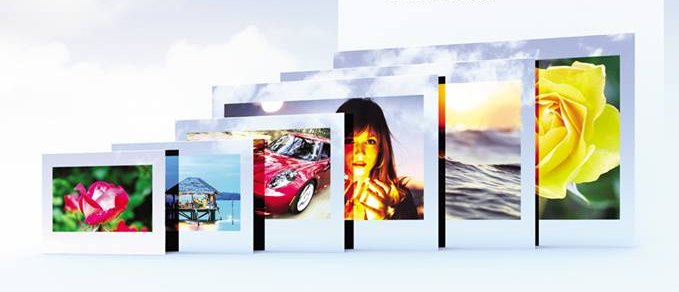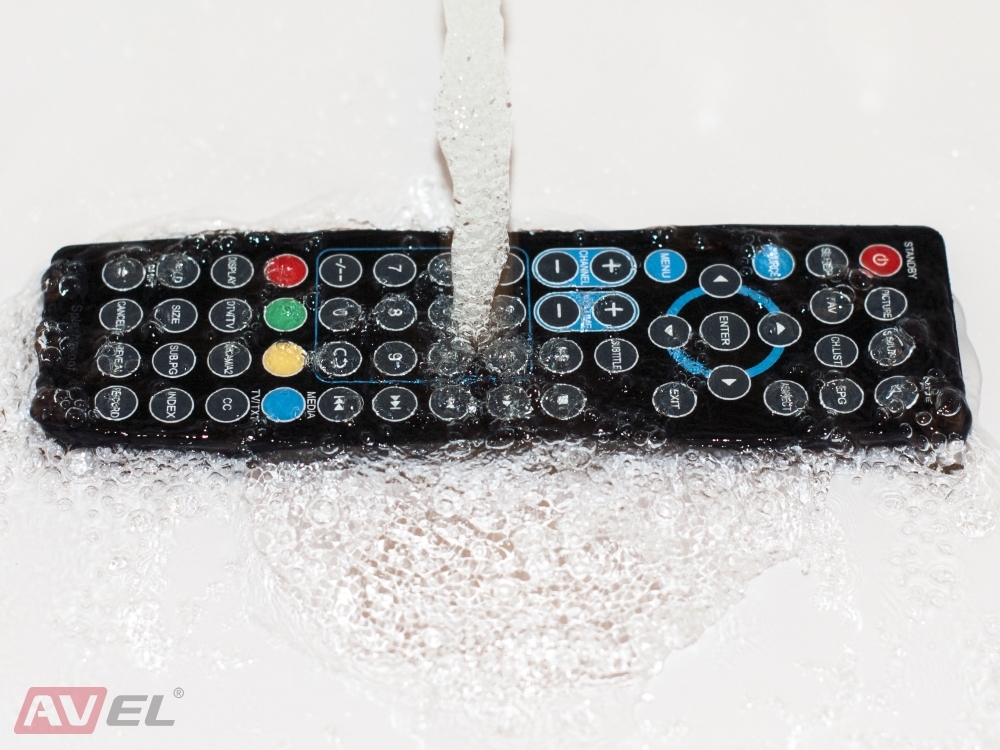 IPx4 standard
All In-wall TVs are completely waterproof and passed IPx4 test, the certificate was issued accordingly. Small and medium sizes of TVs are installed in Bathrooms in most of the cases, that's why we must make sure our TVs are water resistant and can work well in wet and humid environment. IPx4 standard means our TVs are protected against splashing of water from any direction (including the back of the TV and cable connection ports area).
2.1 Mirror TV screen finish
This kind is also called Magic Mirror TV due to vanishing screen feature. TV looks like a plain mirror when the screen is off and turns to a TV by pressing a button. Our latest semi-transparent mirror has optimized optical performance (reflectance / transmittance rate), we are pretty sure we find the best possible balance and mirror color.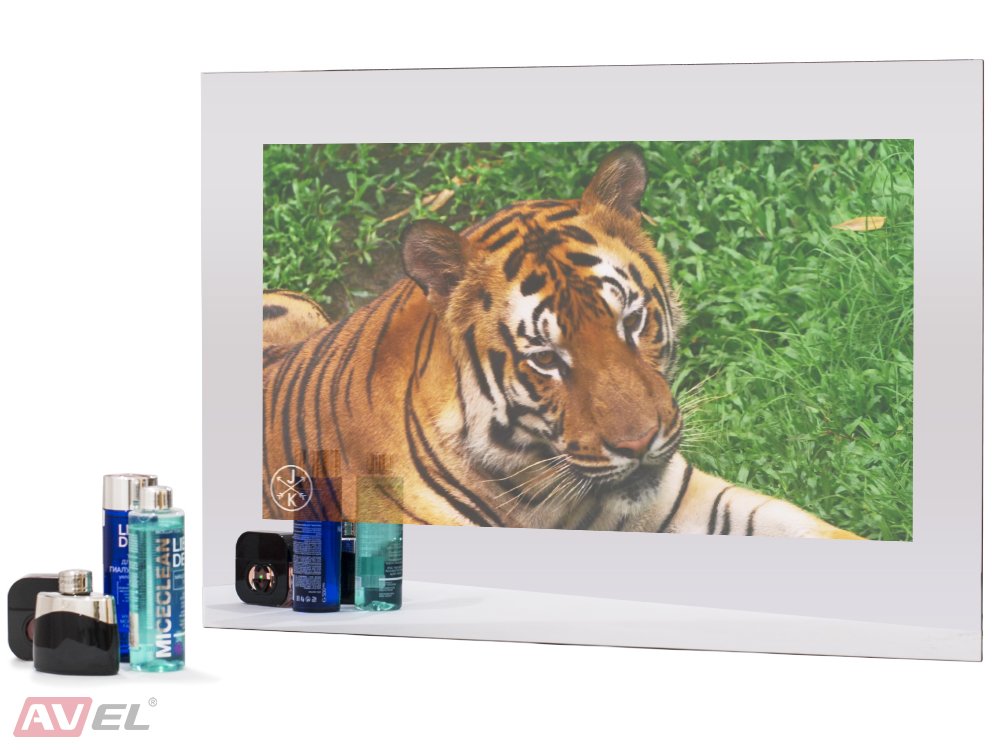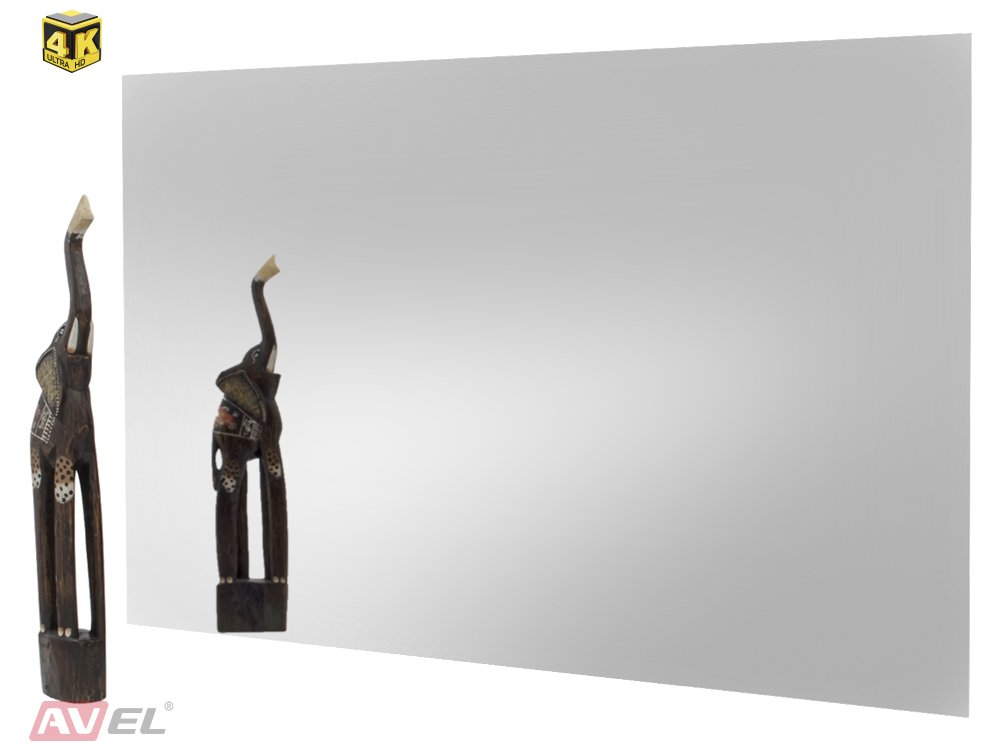 Front of our TVs is a plain real mirror
We use special vibration speakers to get rid of holes for the sound from speakers. So, the front of our TVs is completely water resistant and can be installed in a shower or other area where the water can be sprayed on the screen directly. Waterproof ranking will be increased to IP66 when the TV is installed in a wall (recess) and sealed properly.
Big size Mirror TVs
Big size Mirror TVs (43" and up) are often installed in Living rooms, Bedrooms, Terrace and other areas as a premium interior solution that helps to get rid of black square spot of a regular TV. Mirror itself is well known as a space increasing surface and can fit well most of design concepts.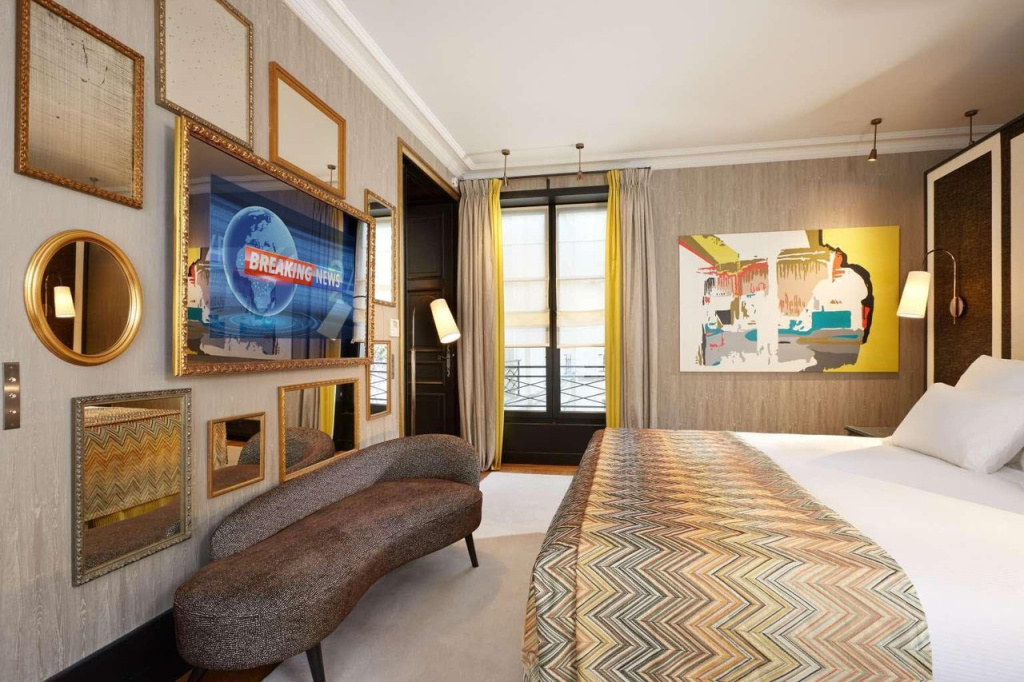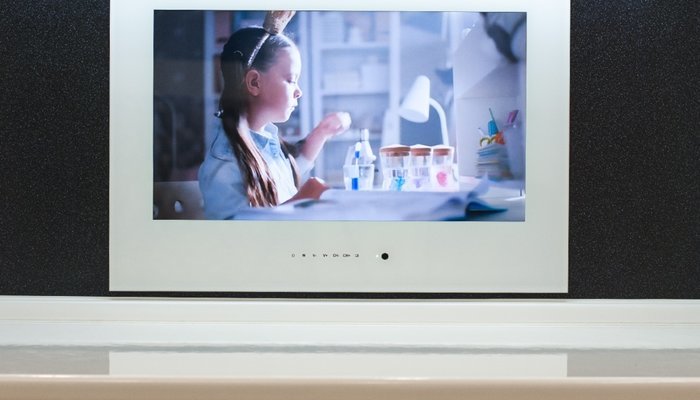 2.2 White Frame screen finish
The second screen finish type is called "White Frame". We use a special type of OptiWhite glass to reach the true white color without a hint of green tone that always exists in a regular glass. All White Frame TVs has touch control buttons on the front as a backup of remote control's functions.
White glass will fit well swimming pool or SPA areas and can be used an outstanding in-wall TV without any visible cables. No visible thickness, no dust on the back, no visible cables – these are important advantages of our In-Wall series. White Frame glass of all size AVEL TVs is a safety tempered glass, even if it got broken – there will be only small pieces that can not make any harm. That's why this series can also be used in children's rooms with no worries about the safety. Despite regular TVs, LED panel of AVEL TVs is protected and can not be easily damaged or broken.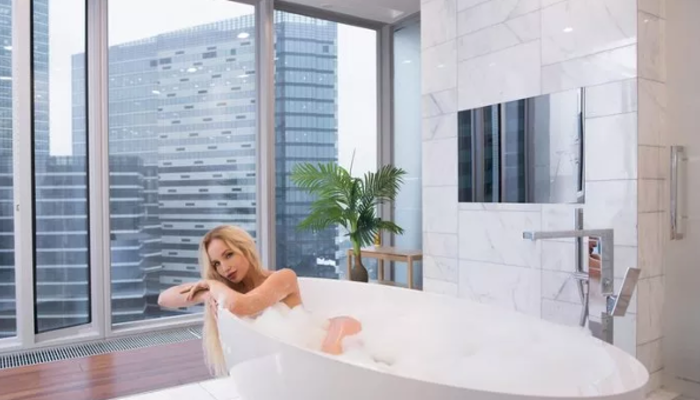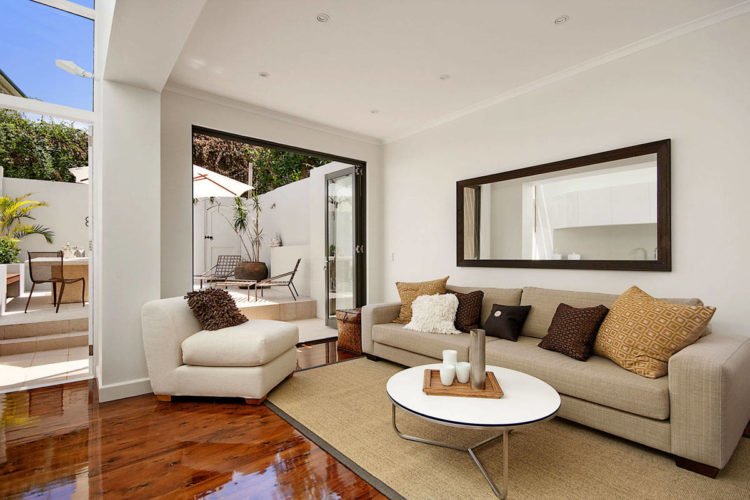 3. Open Frame TVs
This series of TVs was specially made to fulfill customized projects requests with big size mirrors. Usually a big mirror is ordered locally in the country of destination (where the project is being releasing) – it helps to reduce shipping costs and the risk of mirror damage.

TV part includes metal back box, metal frame and the TV itself. Depending on the project specification, the final project can be waterproof (metal frame shall be sealed properly to the customized mirror in this case) or non-waterproof if there is no need (metal frame sealing can be skipped in this case). Big mirrors that are tailor-made to fit the interior precisely with a hidden TV are always unique and amazing projects. We have many examples both in commercial and home interiors.

Open Frame TVs can be installed in beauty / hairdressing salons, lobbies, luxury hotels bathrooms; or at home above the fireplace or other location both in classic or modern interior.