As a factory, we are focused on production and development of our products. Our priority is not just to sell direct to consumers, but to have a good partner in each country to able to provide an excellent level of local service and support for each customer and each AVEL product.
Our dealers and distributors today are professional companies engaged in AV industry, hotel & SPA projects, kitchen furniture & appliances production and distribution, retail chain distribution, specialized online stores.
RESELLER PROGRAM OPTIONS
You can add our TV range to Your company's offer using one of our reseller programs below. There are different options to make profit on each of our TV.
Drop shipping Program - make profit without maintaining an inventory. You may sell without inventory maintaining (drop-shipping option) – this way is recommended for single and irregular sales, to try the market in the beginning or for countries with small market volume. The product will be shipped to the customer directly from our warehouse in China by DHL (or another expedited courier). Fill out the form below to get further information on discounts and order processing.
Dealer Program - for projects requiring single /customized items from our factory. We have many clients who require our products for their special projects with a single TV or a few pcs installation. Sometimes it's a totally unique tailor-made item developed according to the customer's specification. Or it could be our standard TV that was included into a big AV integration project. If it's Your case – welcome to contact us by sales@aviselectronics.tech, our 10 year experienced team will be glad to provide the best and cost effective solution.
Wholesale Program – get better discounts through quantity purchasing. For experiences Mirror TV / Bathroom TV or Kitchen TV distributors we give the best discounts to support bulk and stable orders. Earn more when you invest more – the best pricing for big quantity orders is our way to support and develop wholesale partners. Custom discounts can be provided by special projects (hotels, cruise ships, kitchen factory contracts etc.). Fill out the form below to learn more about our Wholesale Reseller Program.
OEM Program – get the best products by your brand. For those companies who prefer to develop or use their own strong brand we provide full range of OEM service. We are well experienced both in our brand development and OEM production and we clearly understand how to be an easy-going manufacturer. OEM program requires investments to customized materials, but we do support that kind of clients with the best discounts. Our internal processes are well adapted and stable to make sure we don't miss a thing and keep the best quality. Contact us by e-mail sales@aviselectronics.tech to learn more about OEM production.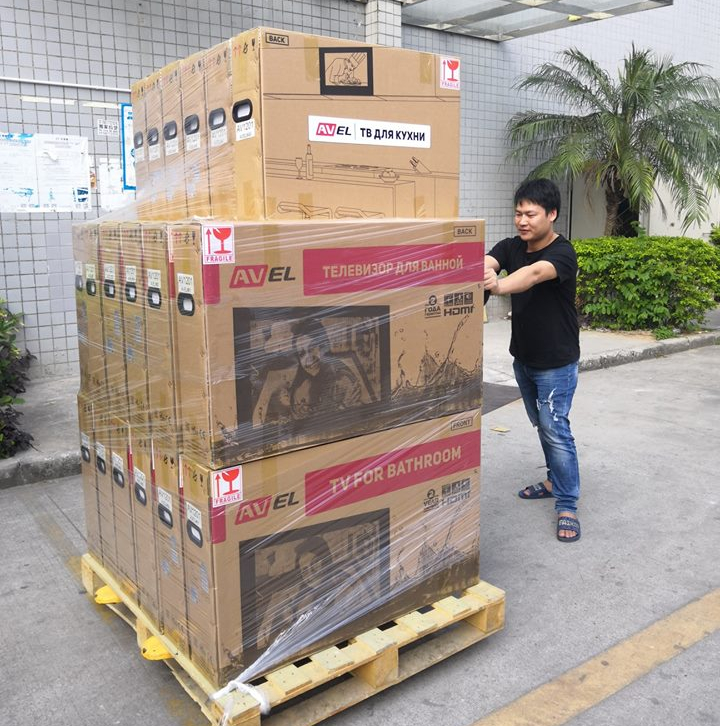 All reseller inquiries are manually verified and are usually processed within 1-3 business days. To talk by phone directly please call us on +86 (186) 6666 0854 (English, Chinese, UTC +08:00) or reach us online by WhatsApp, WeChat (+86 (186) 6666 0854) or Skype (sales@aviselectronics.tech).
SUCCESS STORIES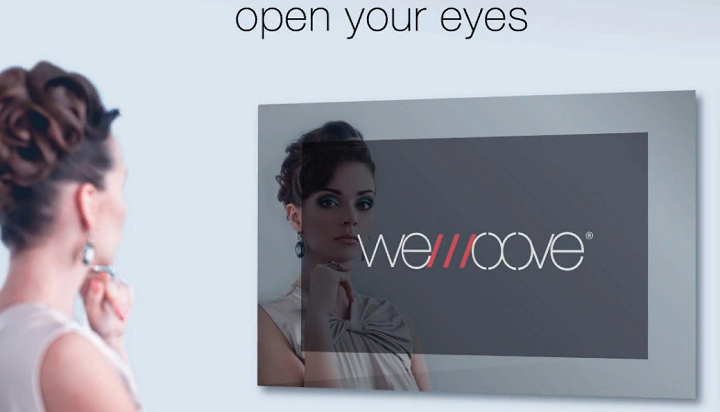 WeMoove company in France (Paris) was established by Christophe Chancenest for distribution of new products, technology and ideas in AV and Mobile Electronics markets. We met Christophe first in HongKong fair in 2015 and he was very interested in our Mirror TVs and Magic Mirror technology in general. Inspired by an idea of vanishing screen and beautiful mirror instead of "big black spot" effect with standard consumer TVs Christophe started his marketing and promotion activities immediately.
The first big order came in 2016 and consisted of 200 TVs. In 2017 we signed and Exclusive Distribution Agreement with WeMoove and they are our reliable and valuable Partner now who has the exclusive rights to distribute our products in the European market (France, Germany, etc.). Beside the product distribution we are very glad to have a partner who is sharing market information and demand, help us to change and develop our products for the great customer experience. We are sure our co-operation will grow and develop gradually, thanks to Christophe and his great team for that!
Total quantity of AVEL TVs sold by WeMoove reached 1000pcs in 2020. That's a nice milestone of our partnership.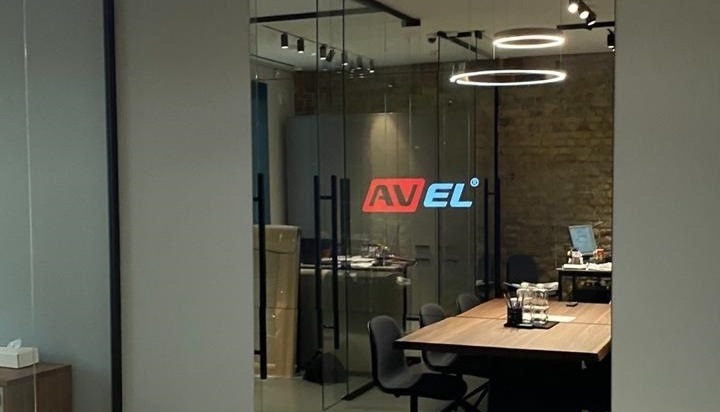 Konzeption is our partner in Ukraine (Kyiv) since 2017 and our exclusive distributor in Ukraine since 2018. Despite quite difficult economic situation Konzeption were developing the market gradually and has become a valuable client and partner with small but stable orders coming regularly.
Konzeption not only supply our standard TVs to Ukraine market but also make bespoke mirror TVs of any shape and size using our Open Frame TV series with big semi-transparent mirrors from a local supplier. We are happy to have that professional and enthusiastic partner!
| Our Structure and Partners Worldwide | |
| --- | --- |
| AVEL Production Site, China (ShenZhen) – Office and Showroom, Production Site, R&D | |
| Pred Technologies, USA – Partner and Distributor in the USA, CA | |
| Avel Innovations Pty Ltd, Australia – Partner and Exclusive Distributor in Australia | |
| WeMoove, France (Paris) – Partner and Exclusive Distributor in France and EU | |
| Miralay, Spain – Partner and Official Distributor in Spain | |
| TV Kitchen and Bath, Spain – Partner and Official Distributor in Spain | |
| GTF United Ltd., England (Bolton) – Partner and Official Distributor in the UK | |
| ILVIPL Sp.z.o.o., Poland – Partner and Exclusive Distributor in Poland | |
| AVEL, Russia (Moscow) – Sales Office for Russia, Belarus, Kazakhstan, Armenia, Kyrgyzstan | |
| Konzeption, Ukraine (Kyiv) – Partner and Exclusive Distributor in Ukraine | |
| ILVIBEL, Belarus (Minsk) – Partner and Exclusive Distributor in Belarus | |
| Homeetec, Israel – Partner and Exclusive Distributor in Israel | |