Bathroom TVs
Bathroom TVs
Bathroom TV AVEL is a stylish moisture-proof LED TV with super bright screen and vibration speakers. AVEL produces top devices, equipped with all the most modern developments since 2012, guided by the wishes of partners and customers from all over the world. To supply our smart TVs, we use all the latest technological features, guaranteeing the highest quality at the best price. The unique solution for the bathroom is ultrabright TVs with black and white frames for different bathroom designs, as well as the Magic Mirror series with a mirror surface.
WATERPROOF
TV
WATERPROOF
REMOTE
CONTROL
VIBRATION
SPEAKERS
SMART TV

EASY TO
WASH
FULL HD IPS
LED
DIGITAL TV
SYSTEM
2 YEAR
WARRANTY
IN-WALL WATERPROOF TELEVISIONS FOR BATHROOM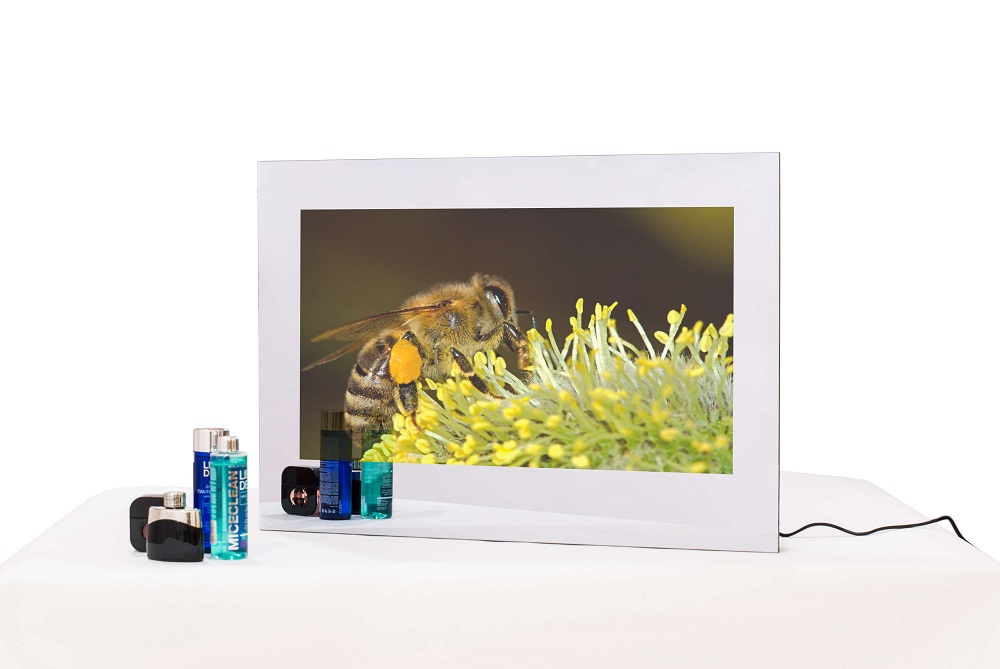 TV behind mirror
Apart from conventional frame Television sets, we also make TVs in a mirror.

Magic Mirror Screen Finish is a device with an astonishing effect: when turned off, it is indistinguishable from a mirror, but once turned on, it becomes a full-fledged TV. Such innovation will be an advantage and a great addition to the interior, especially to the bathroom. Since any bathroom needs a reflective surface, the Magic Mirror function allows you to combine the features of a TV with the elegant design of a mirror.
Pick your size
We've got Magic Mirror TVs as well as White Frame Screen Finish TVs in a wide range of screen sizes from the classic 23.8", 32" to 43", 55", 65", and even 75".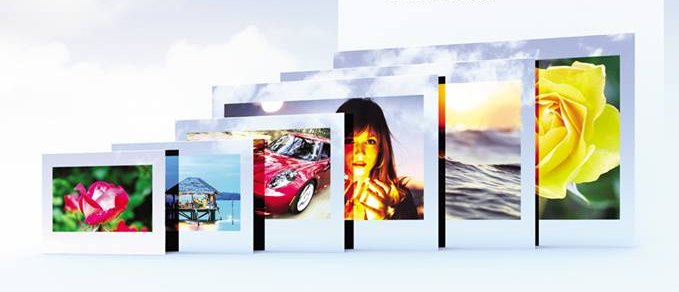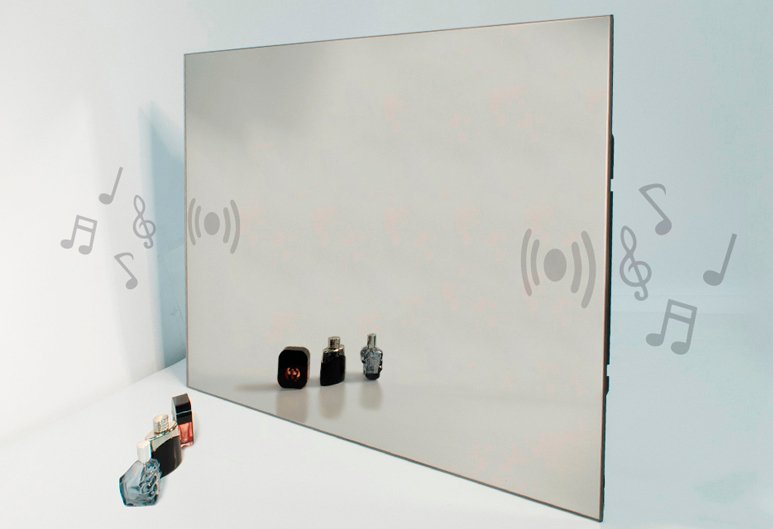 Unique vibration built-in speakers
Both series of TVs reproduce sound through built-in vibrating speakers. They generate sound by vibrating the inner surface of the TV itself. This technology improves the sound quality in the mid and bass ranges and makes the TV easier to clean since there are no sound holes.
Water-resistant IPx4
Our TV sets are designed to be installed anywhere in your house or apartment, which is confirmed by CE and ROHS certificates according to EU standards. Our products have been tested for water resistance and comply with all European standards and requirements.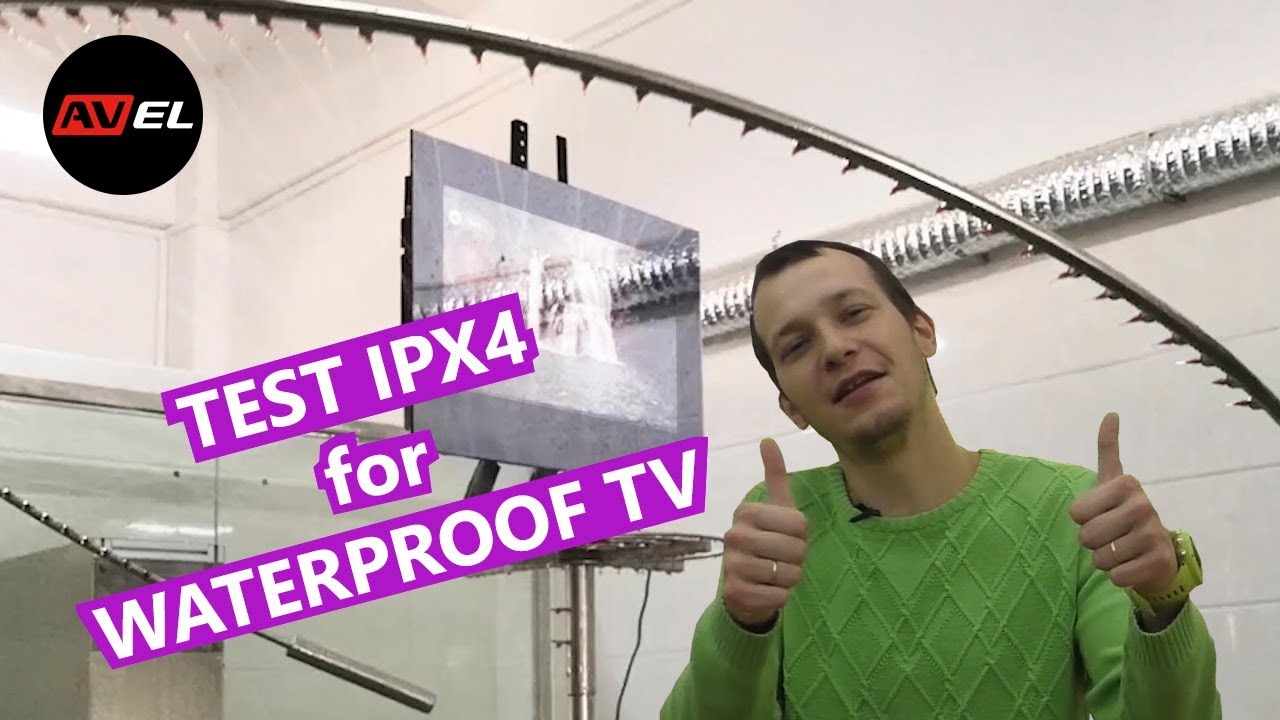 Installing your AVEL TV is easy!
In addition to the TV itself, the package also includes a special back box, which is mounted in a special recess in the wall. Once installed in the box and sealed, you get an elegant element of the interior. Its panel looks like thin glass, although it has all the advantages of a conventional TV.
AVEL bathroom TVs offer a major advantage: a removable back panel will allow easy maintenance of the device. The majority of bathroom TV sets are hermetically sealed and won't allow you to do repairs independently, forcing you to give away a lot of money at the slightest need. Meanwhile, our engineers have developed a removable back panel that can easily be disassembled all by yourself. Even a beginner without special skills or tools can cope with it.